Following the T-class submarines the US Navy first produced the GATO class in 1940. The next few years saw a total of 73 boats (SS212 - SS284) being commissioned.

The GATO class, together with later-designed Balao and Tench submarines, were the main-stay of the American submarine force until nuclear was introduced.

These boats were fast and strongly built. With a large fuel capacity they did not require supply boats and so were ideally suited to undertake long Pacific patrols unaided.

This painting shows a GATO submarine surfacing at a steep angle, some distance off a Pacific island.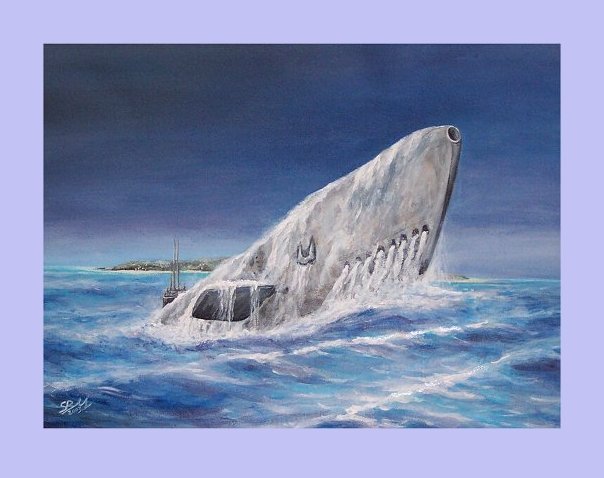 Each print is hand-signed by the artist