Many of us spend a lot of time researching and portraying machines and artifacts of history and tools of war. I thought that it was high time we gave a thought or two to the men who served too.

Consequently, this first in a series of small portraits of submarine personnel is offered: Reinhard "Teddy" Suhren, commander of U564, and one of the most successful U-Boat skippers of WWII.

He was also ....A nice guy...!

I became quite fascinated by this little fellow the first time I saw a photograph of him - must have been that infectious grin.
Constantly being hauled over the coals for a somewhat insubordinate attitude toward authority, and almost brazenly unsympathetic to the National Socialist cause, Suhren nevertheless managed to become one of the highest decorated officers in the Kriegsmarine and was revered, it seems, by all who knew him and served with him. I can only assume that, Nazi Germany being what it was - this guy had charm ...in buckets !

It appears that he received the nickname whilst a naval cadet; standing a little over 5' tall in his socks, he is said to have resembled a Teddy Bear when marching !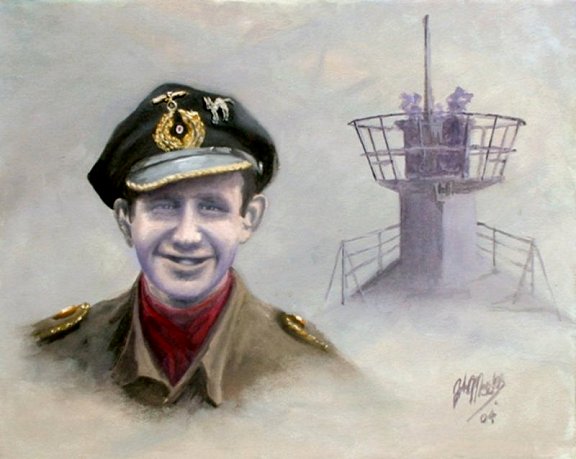 He survived the war, and difficult personal circumstances immediately after, to work out the remainder of his life as a businessman in Hamburg until he passed away in 1984. For further reading on this fascinating character, one can do far worse than read Lawrence Paterson's "U-Boat War Patrol" (Greenhill Books, London, 2004) - which I highly recommend.
John M