This painting was presented to the US Navy at the time of submarine's commissioning and now hangs in Helena's ward room.

She was built at General Dynamics Corporation, Electric Boat Division, Groton, CT. and was commissioned on 11 July 1987.

Helena operated from Pearl Harbor between l988 and l998. Following an extensive overhaul in Portsmouth, VA in l998, Helena's home port was transferred toSan Diego, CA.

Named top submarine in Squadron SEVEN for 1994 she was awarded Battle Efficiency "E".


Helena's motto is:

"Proud and Fearless"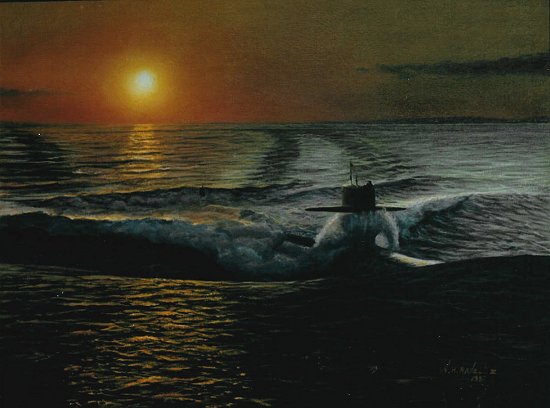 Unfortunately no prints have ever been made of this artwork.